Logistics Worldwide
Team Members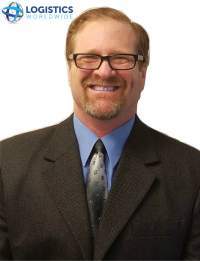 Jerry Cooper - National Account Representative
Jerry, also known as Cooper around the office, has been with Logistics Worldwide since its inception. His dedication to his customers often exceeds their expectations. His experience in the logistics industry provides peace of mind when it comes to shipping your freight. Cooper is more than happy to help with any transportation needs, especially full truckloads and LTLs. Cooper can be reached at 904.990.5500 x222, or by email at jcooper@shiplw.com.
Jeremy Harris, Business Development Representative
Jeremy's background in sales offers customers a unique experience. He understands that each business is different, and treats them as such in order to provide the best service possible. While we do all types of transportation at Logistics Worldwide, Jeremy specializes in full truckloads. Please contact Jeremy for help with your transportation needs at 904.990.5500 x226, or send him an email at jharris@shiplw.com.