When to ship Full Truckload over LTL?
LTL and Truckload are the most popular over the road shipping options. LTL is for shipments that are too large to be classified as small packages, but small enough that they do not make up a full truckload.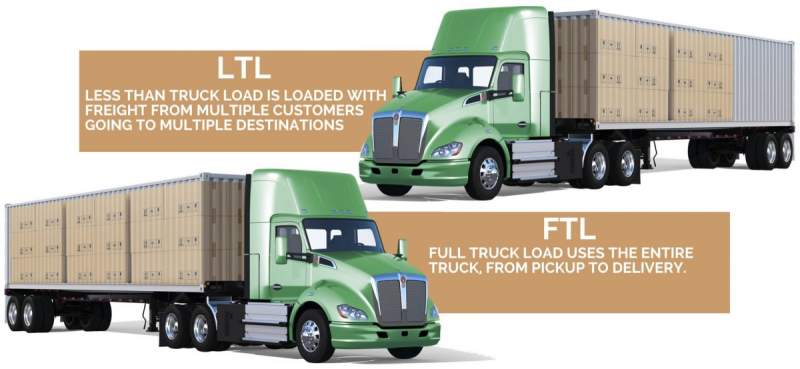 Full truckloads can hold roughly 30 standard pallets or 42,500 pounds. Shippers with less than these classifications usually turn to LTL as their go-to mode of transportation. There are certain times where truckload may be the more cost-effective option even though the freight may not justify full truckload use.
It may be cheaper if zip code of origin is a backhaul.
Consolidate freight by using technology (TMS) or partnership with other companies moving freight to same destination (besides competitor of course)
Products traveling by truckload are less likely to be damaged. Cargo insurance is sometimes cheaper for this reason
Full truckload also has lower fuel costs because in LTL a single truck can stop many times to deliver other customers product
The full truckload sector is expected to climb in the future because a lot of companies are starting to use different modes to ensure timely and cost effective delivery of freight. To make sure you are picking the best mode consider asking yourself these questions:
Do you have enough items to fill an entire truck?
Is this freight time sensitive?
Is the weight enough that LTL rates would be higher than Truckload?
Do you want a truck dedicated to your goods with less chance of a claim having to be made?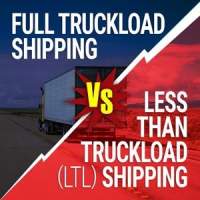 Outsourcing freight management to a company like ours will only strengthen freight allocation and guarantee decision-makers use data to provide the best customer service possible. Everything is about getting freight to the destination faster and at a lower overall cost.
There are a few LTL mistakes that are commonly made which lead to frustration, rebills, and a desire to never ship this mode again. I will go over a few of them so you never have to pay more than the rate you were quoted.
Inaccurate dimensions/Class – Most companies estimate because they don't have proper scales which leads to reweighs and potentially readjustment of their loads, which can be expensive
Improper Packaging- Pallets or crates are recommended to load your goods on prior to being picked up by an LTL carrier. Bad packaging leads to more claims.
Forgetting to add additional services – Lift-gate is the most common accessorial that is left out when building an order. Lift gate charges are not included in the base rate and can be quite pricey when left off.
Not considering all options- It's good to have a long list of carriers you have rates with to compare against your preferred carrier.
Forgetting to Track - Shippers should always track the status of their shipments to make sure the delivery is made on time and to cover your tracks in case something goes awry with shipment.
LTL is a popular option and by avoiding these mistakes you should be able to keep reaping the advantages of LTL shipping and not face many of the frustrations and problems that come with it.
Sources:
Robinson, A. (2018, December 28). What Is Full Truckload Shipping & How It Differs From Other Over-The-Road Modes? Retrieved August 11, 2020, from https://cerasis.com/full-truckload-shipping/
Robinson, A. (2019, February 25). LTL vs Truckload: Which Mode Is Best To Use for My Freight Shipment? Retrieved August 11, 2020, from https://cerasis.com/ltl-vs-full-truckload/
6 LTL shipping mistakes you could be making. (2017, May 11). Retrieved August 11, 2020, from https://www.freightquote.com/blog/6-ltl-shipping-mistakes-you-could-be-making/